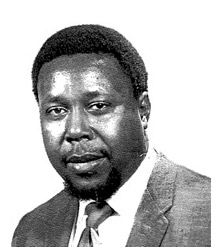 The Marvin Brooks Educational Fund continues Marvin Brooks' dream of compassionate service to others through education.  He devoted his life to education as a teacher, principal and leader in the Kansas City, Missouri School District.  The purpose of the Fund is to provide scholarships to graduating seniors from high schools in Jackson County, Missouri who intend to further their education at a two-year or four-year college or university or technical school.
Mr. Brooks was the first African American graduate of Park College in 1952. He was a Fullbright Exchange Teacher at Fryerns School in Basildon England and Director of Secondary Education of the Kansas City, Missouri School District. Mr. Brooks was a life member of NAACP, founding member of Kansas City Consensus and Co-Chair of its Race Relations Task Force, and a member of the Boards of the Charlie Parker Memorial Foundation and the Ad Hoc Group Against Crime.
Make a donation online by clicking the "Donate Now" button below.
To make a donation by check, please mail or deliver a check made payable to "Marvin Brooks Educational Fund" to:
Greater Kansas City Community Foundation
1055 Broadway Blvd., Suite 130
Kansas City, MO 64105