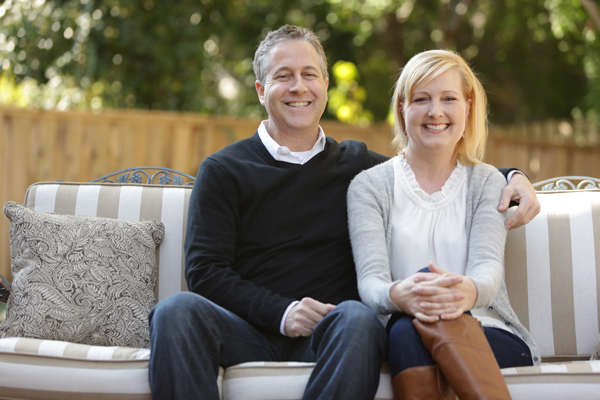 Annabelle Buckner Allen Foundation
The Annabelle Buckner Allen Foundation was started by Annabelle and her husband Tom while she was facing terminal cancer. This Foundation is committed to two of Annabelle's passions and although very different, they are close to Annabelle's heart. The first, animal welfare has been one of her lifelong passions. The second, helping those facing late stage cancer cope with the emotional aspects of the disease, began when she was diagnosed with cancer nearly five years ago.
Even as a little girl, Annabelle was always committed to having a positive effect in our community. Growing up, Annabelle was a hospital volunteer, non-profit intern and eventually earned degrees in social work and education. Throughout this process she volunteered with local animal shelters and eventually managed an animal shelter in Colorado. She loved being in an environment where she was dedicated to caring for homeless and abused animals. As victims that can't speak for themselves, these animals are desperately in need of advocates to give them food, shelter, healthcare and loving homes.
The first goal of this foundation is to provide funds to grassroots animal welfare agencies that have outreach programs in the community. These organizations work with at-risk communities and find animals that are in need of shelter, food or have been abused and need to find a new home. This is difficult and heart wrenching work for the volunteers. Funds raised will go towards food, dog houses, spay and neuter services and medical needs.
The second goal of the foundation is to raise funds to help the emotional needs of those facing cancer. Despite being surrounded by wonderful friends and family, Annabelle saw the importance of being able to connect with others that are facing the same situation. Facing cancer is not only a physical challenge but an emotional one as well. Often the medical community is so focused on the patient's physical needs that the patient's emotional well-being is often overlooked. This foundation will provide funds for emotional support for those patients and family members that do not have the financial means to address these issues.
Please help Annabelle and Tom continue their dedication to helping people and animals in our community. Thank you so much for your contribution to our fund.
"Be the change you wish to see in the world." Gandhi
Make a donation online by clicking the "Donate Now" button below.
Or, send a check made payable to Annabelle Buckner Allen Foundation to:
Greater Kansas City Community Foundation
1055 Broadway Blvd., Suite 130
Kansas City, MO 64105