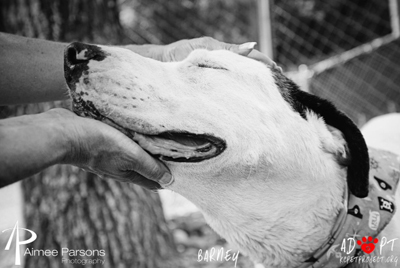 RAISE THE WOOF/New KC Animal Shelter Fund
Thank you for visiting our page to learn more about our goal to build a new shelter for the homeless animals of Kansas City, Missouri. A new shelter will not only save the lives of homeless pets, but also provide humane education to the families who will be adopting them. We are also proud of our efforts to foster a healthy collaboration among the greater Kansas City animal welfare organizations to change and improve our entire community for their pets and their families. We are excited by the energy and enthusiasm that is finally being generated by the citizens of this city.
In 2014, it is anticipated that a record number of 10,000+ homeless animals will enter the KCMO animal shelter located at 4400 Raytown Road (managed by the non-profit KC Pet Project organization). Built 40 years ago as the city's "catch and kill" facility, it is now outdated, too small, extremely antiquated and a struggle to sanitize. KC Pet Project has found many ways to increase adoptions from a low of 30% a few years ago to 92% currently finding permanent homes.
Inspired by the adoption successes over the past two years under the management of KC Pet Project and many hard working volunteers, this fund has been established to raise the money necessary to construct a new and vibrant pet adoption and education center for the homeless animals of Kansas City, Missouri.
Your donation is appreciated and welcomed by 10,000 homeless dogs, cats, ducks, chickens, sheep, goats and the people that care for them on a daily basis.
Make a donation online by clicking the "Donate Now" button below.