Kris Paper Legacy Scholarship for Women in Technology Fund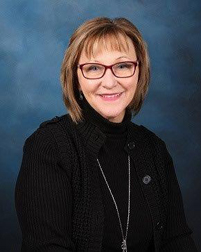 Kris was born on August 29, 1953 in Council Bluffs, Iowa. As the eldest of four sisters, Kris was a natural-born leader and always put her family first. Her family would say that she had the ability to find solutions to almost any difficult issue. This talent proved to be desirable by many organizations during her career. Early in her career, known as the 'girl programmer', Kris was able to see that there was a need for young women to understand their value in a predominantly male industry. Many years later, when her career brought her to Kansas City, she was able to connect with organizations that promoted just that! As a graduate of the Greater Missouri Challenge and the Institute for Career Advancement Needs Influence Leadership program, Kris was able to spread the idea that success is available to those that pursue it. She was a speaker at the WiSTEMM program (Women in Science, Technology, Engineering, Mathematics, and Medicine) in 2012 and was unrelenting in her encouragement to young women that wanted to enter STEMM fields.

During her career, Kris found it extremely rewarding to mentor and guide young adults in their own journeys. It is this leadership that helped shape her management style and she was always eager to share successes with her teammates. Kris led Burns and McDonnell to be recognized as one of the top 500 innovative users of technology from Information Week magazine (Fall, 2012). She was a patient, objective, and skilled communicator, which enhanced her kindness and generosity. Kris had over thirty years of experience in various IT positions with the last fifteen having been in executive leadership roles. Her hallmarks were enabling business value, creating high-performance teams, and project management.

This scholarship was designed by Kris's children, Kimberly and Adam, with their mother as the inspiration. Their desire is to give opportunities to young women that are pursuing careers in technological fields. For women graduating high school or continuing their education, this scholarship is meant to alleviate some of the financial strain that higher education presents. For more information about Kris Paper, the scholarship, and other opportunities to support the scholarship, please visit our website at KrisPaperLegacy.com or check out our Facebook page.
Make a donation online by clicking the "Donate Now" button below.
To make a donation by check, please mail or deliver a check made payable to "Kris Paper Legacy Scholarship for Women in Technology Fund" to:
Greater Kansas City Community Foundation
1055 Broadway Blvd., Suite 130
Kansas City, MO 64105