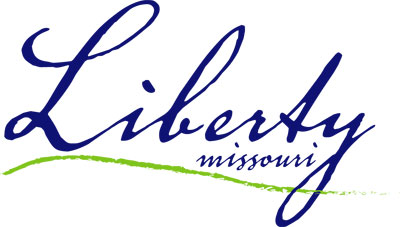 Liberty Parks and Recreation Charitable Fund - Cemetery Fund
Liberty owns and operates the Fairview and New Hope cemeteries located on 30 acres of gently rolling land at Terrace Avenue and Shrader Street as well as the Mount Memorial Cemetery on William Jewell's campus.
The maintenance of the cemetery is provided through the Perpetual Care Program which receives 25 percent of the proceeds from the sale of each burial lot. These funds, as well as any private donations designated specifically for the Cemetery Fund, are placed into a trust fund. Interest earned from this fund is used for maintenance expenses.
Your donation is not just a gift, but a legacy for the future.
Many donors choose to donate to the Cemetery Fund, which allows their gift to be used where it is most needed. However, if you wish to specify your donation to other cemetery donation programs please choose from our other options:
Memorial Cemetery Trees: Trees serve as a living tribute to friends and family both living and deceased. The newly-planted trees provide a sense of comfort for family and a place of quiet reflection for the community as a whole.
A donation of $400 will provide a 10 - 12 foot tree with a 2 inch caliper. A City of Liberty Certified Arborist will assist individuals in selecting an appropriate tree species and location for the tree. The species selected will be suitable for Liberty's climate and soil thereby increasing the tree's chance of survival. The City purchases, plants and maintains the tree. If the tree should die within five years the City will replace it at no cost to the donor. The donor receives a certificate of planting for the tree and a plaque will be displayed with the donor's requested remembrance. The plaque is limited to 50 characters including spaces and symbols.
Anyone interested in purchasing a Memorial Cemetery Tree can complete the information below and/or contact the Parks Maintenance Division at 816.439.4384.
Memorial Cemetery Benches: Cemetery benches provide individuals an opportunity to rest and reflect.
For a donation of $450, donors can purchase a decorative yet durable concrete bench that will be placed, with direction from the donor, at one of several pre-determined locations within the cemeteries. A plaque will be placed on the bench with the donor's requested remembrance. The plaque is limited to 50 characters including spaces and symbols.
This program offers individuals, organizations, or community businesses the opportunity to purchase a bench as a gift for someone special or in memory of a loved one.
If you are interested in obtaining a Memorial Cemetery Bench, please complete the information requested below and/or contact the Parks Maintenance division at 816.439.4384.
To donate to the Cemetery Fund, please click the "Donate Now" button below.